Infoway Webinar Series
June 22, 2017, 12:00 – 1:00 p.m., Eastern Daylight Time (EDT)
Webinar Name: Empowering Patients in a Digitally Connected Health System – Implications for Nursing Education & Practice
Summary:
Emerging patient-oriented digital health solutions are enabling patients to better manage their health and interact with the healthcare system. Although these solutions bring many benefits to patients and care providers, they are not without challenges. This lively webinar will focus on understanding the scope of consumer digital health solutions and their relevance to nursing practice and education. Presenters will discuss how informatics competencies can enable nurses to harness the power of these tools to engage patients and their families and to ensure the provision of safe, competent, and evidence informed care. Attendees will be able to apply key informatics knowledge and skills related to consumer digital health through a number of learning interactivies built throughout the session. Several resources available to all nurses will be integrated in the presentation and will be made available at the end of the session.
Date:  Thursday, June 22, 2017
Time:  
1:30 p.m. NDT Newfoundland
1:00 p.m. ADT Atlantic
12:00 p.m. EDT Eastern
11:00 a.m. CDT Central
10:00 a.m. CST Saskatchewan
10:00 a.m.  MDT Mountain
9:00 a.m. PDT Pacific
Registration: Registration is free, but space is limited, so please register soon! To register, click here(or go to https://www.picatic.com/CASN-Infoway-Webinar )
Speakers: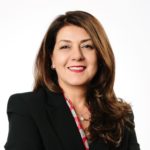 Manal Kleib, PhD, RN
Assistant Professor, Faculty of Nursing, University of Alberta
Dr. Kleib is an Assistant Professor in the Faculty of Nursing at the University of Alberta and the founder of the Nursing Informatics Association of Alberta (NIAA). As a Peer Leader, she represents Alberta in several CASN/Canada Health Infoway digital health projects geared at advancing nursing informatics and digital health in Canada. Her research program focuses on nursing and health informatics education for healthcare professionals.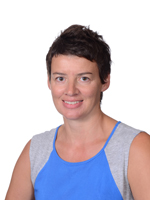 Jodi Found, RN, MN
Nursing Advisor – Saskatchewan Collaborative Bachelor of Science in Nursing (SCBScN), School of Nursing, Saskatchewan Polytechnic
Jodi Found, RN, MN is a Nursing Advisor and faculty member in the SCBScN program at Saskatchewan Polytechnic. Jodi's main areas of interest related to digital health include; student and faculty competency development in nursing informatics and its integration within current curriculum; and, utilizing technology in the distribution of nursing education in the classroom and clinical areas. Jodi advocates for, supports, and engages nurses across Saskatchewan in her role as Education Chair/Secretary for the Saskatchewan Nursing Informatics Association and nationally as the Director of Education for the Canadian Nursing Informatics Association. She is involved in various national projects to advance technology usage in nursing and healthcare.
Sponsored by Canada Health Infoway